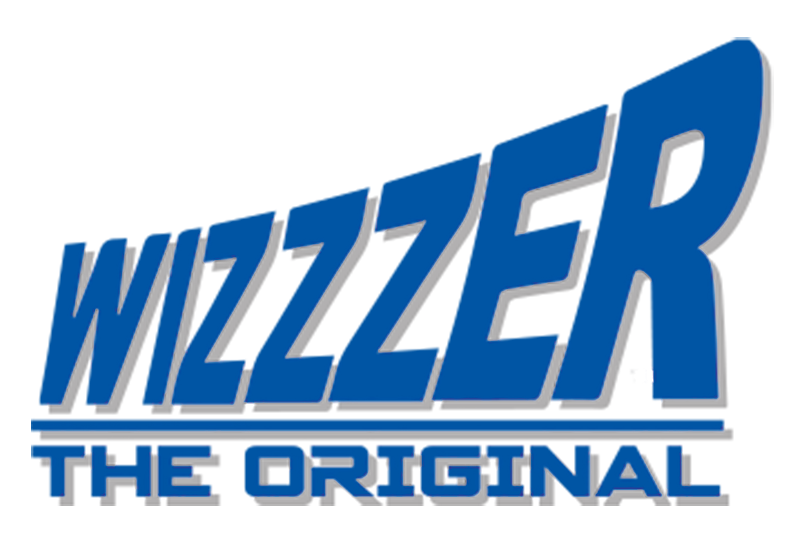 RETRO is NEW! Originally introduced in 1970, Wiz-z-zer is the bestselling top of all time! Super Impulse is proud to reintroduce the Original Wiz-z-zer and offer a whole new line of Wiz-z-zing products that are sure to become classics.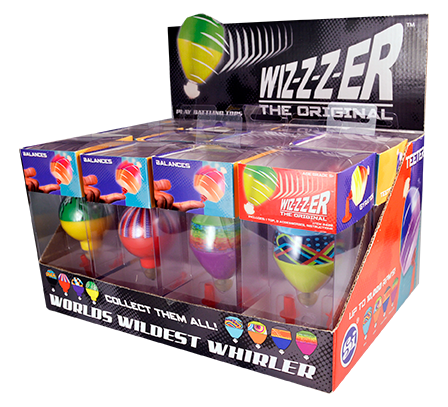 Original Wiz-z-zer
Spinning at 10,000 RPMs with incredible balance and stability thanks to it's unique internal gyro. The Original Wiz-z-zer is back and available in two styles, Rounder and Wedge, with 8 new graphics. Play for speed and battle against other Wiz-z-zers, or learn to master all the tricks!
Whiz-z-zer Wheelz-z-z
New to the Wiz-z-zer family, Wiz-z-zer Wheelz-z-z are jacked up cars that go into wild spins when they make contact. Race them, battle them, stack them and crash them! Sold in a single pack, two pack, and Battle Arena set.
Whiz-z-zer Wheelz-z-z Spin & Battle Arena
Features a double ramp arena, where the Wiz-z-z-er Wheelz-z-z can fly down the ramps, collide and spin out!