If you were a kid growing up in the '80's and were lucky enough to have HBO in the USA then you're very familiar with Red and Gobo from Fraggle Rock. These lovable muppet characters created by Jim Henson danced their cares away and worry's for another day down at Fraggle Rock where they lived. But, what have these furry creatures been up to since then?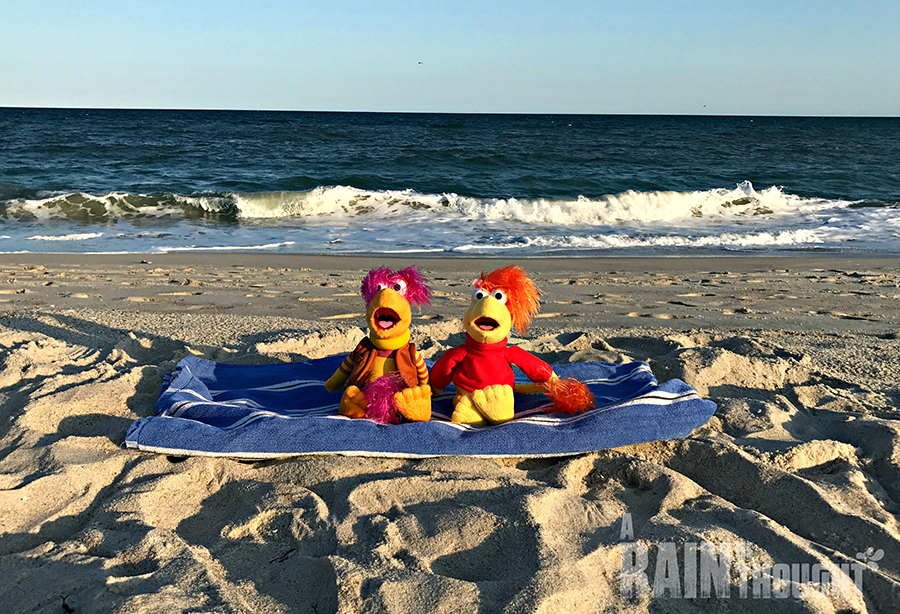 Uncle Travelling Matt was the explorer of Fraggle Rock. Visiting places around the world and sending back postcards for Red, Gobo, Wembley, Moker and Boober to read. But, things have changed since then as we caught up with Red and Gobo as they were on their own adventure, vacationing in Fire Island, NY.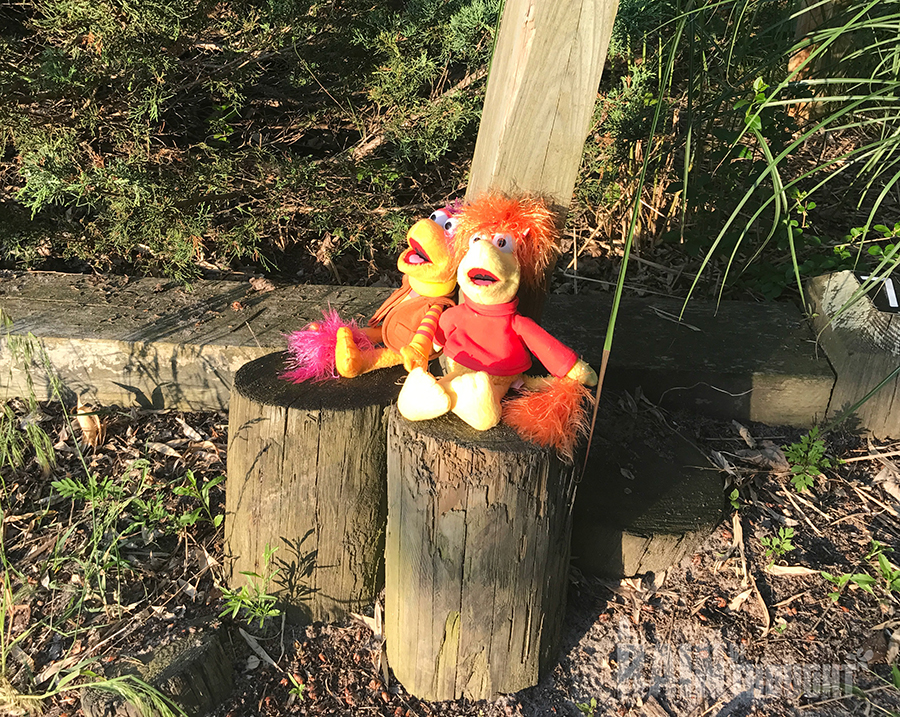 Gobo and Red were happy to share that they are back for all their fans who loved and adored them and for new fans from the younger generation who will learn about Fraggle Rock from their parents.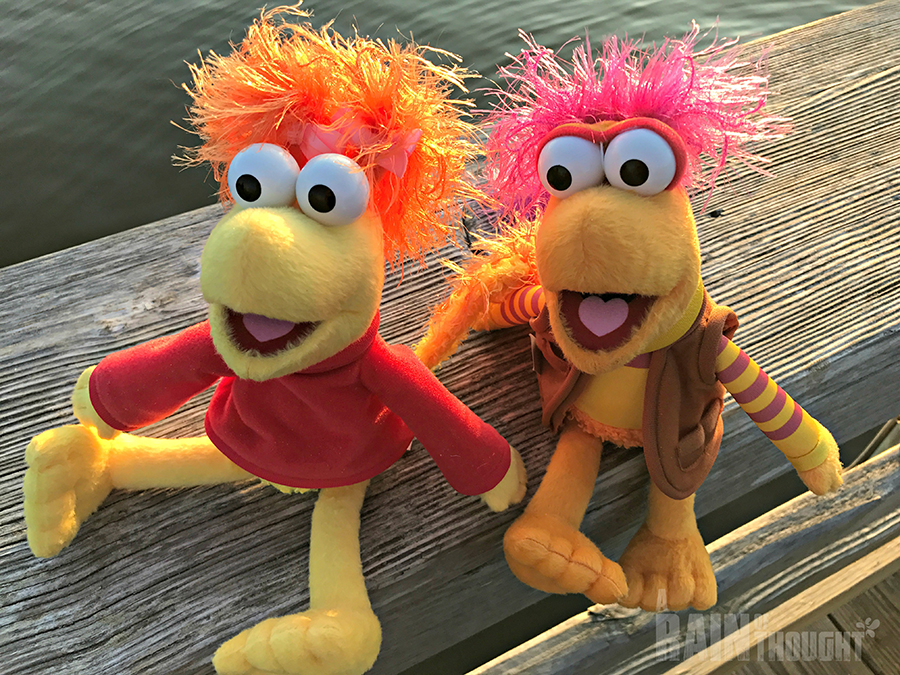 Purple haired and level-headed Gobo and the energetic and competitive Red, the leaders of the Fraggle Rock crew, now come in a huggable 10" sized plush with a pose-able tail.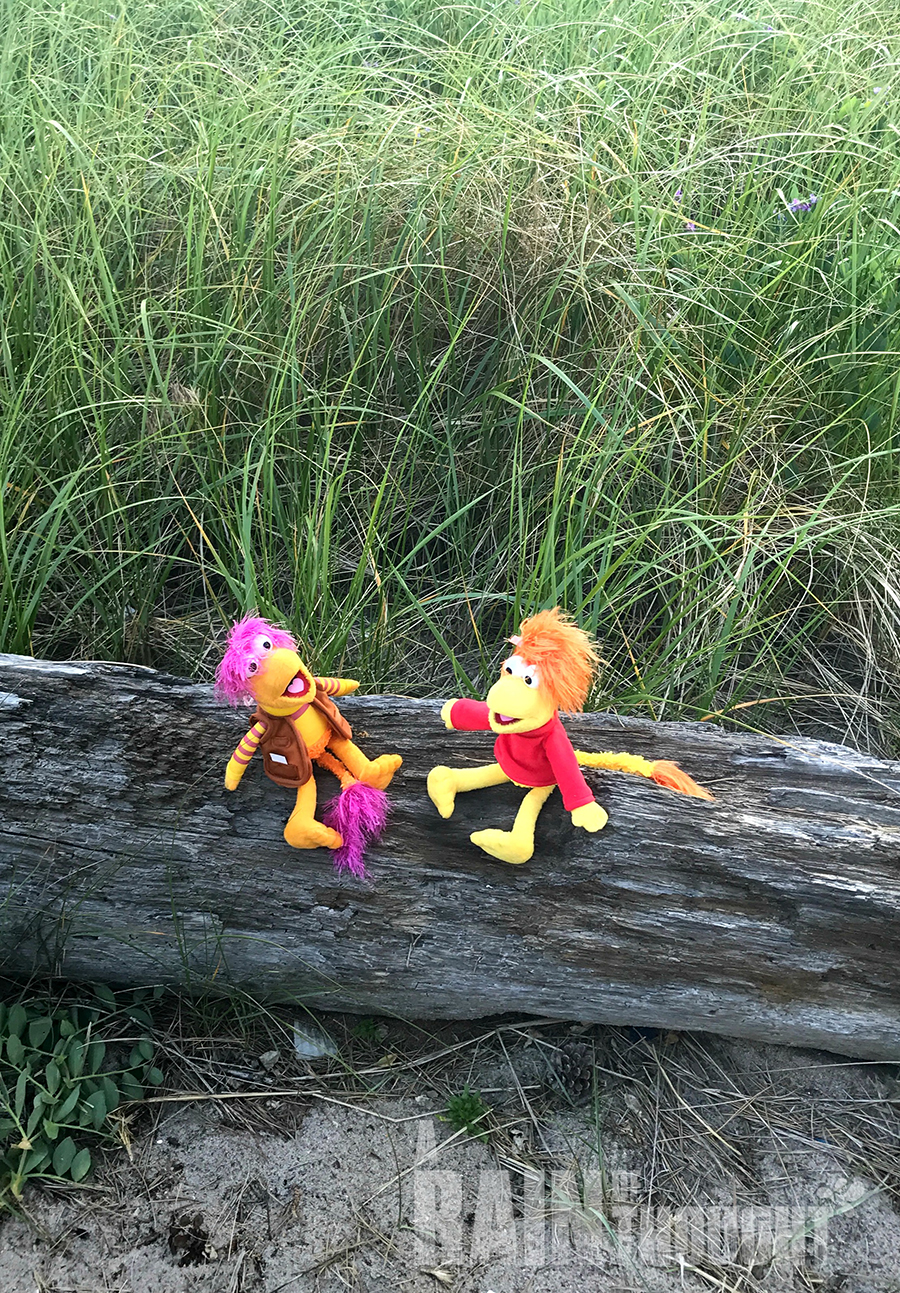 Red is dressed in her classic red blouse with her hair in pigtails secured with two pink bows while Gobo dons a striped shirt and his signature brown vest.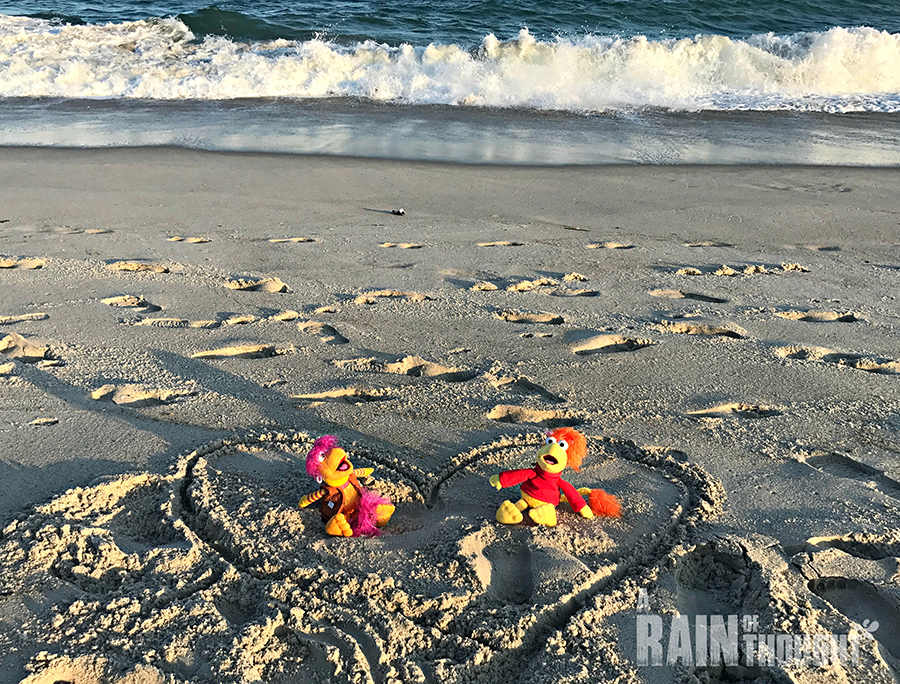 You can see the details down to the tails that make these lovely creatures a must have for doll collectors like you and me who appreciate classic toys.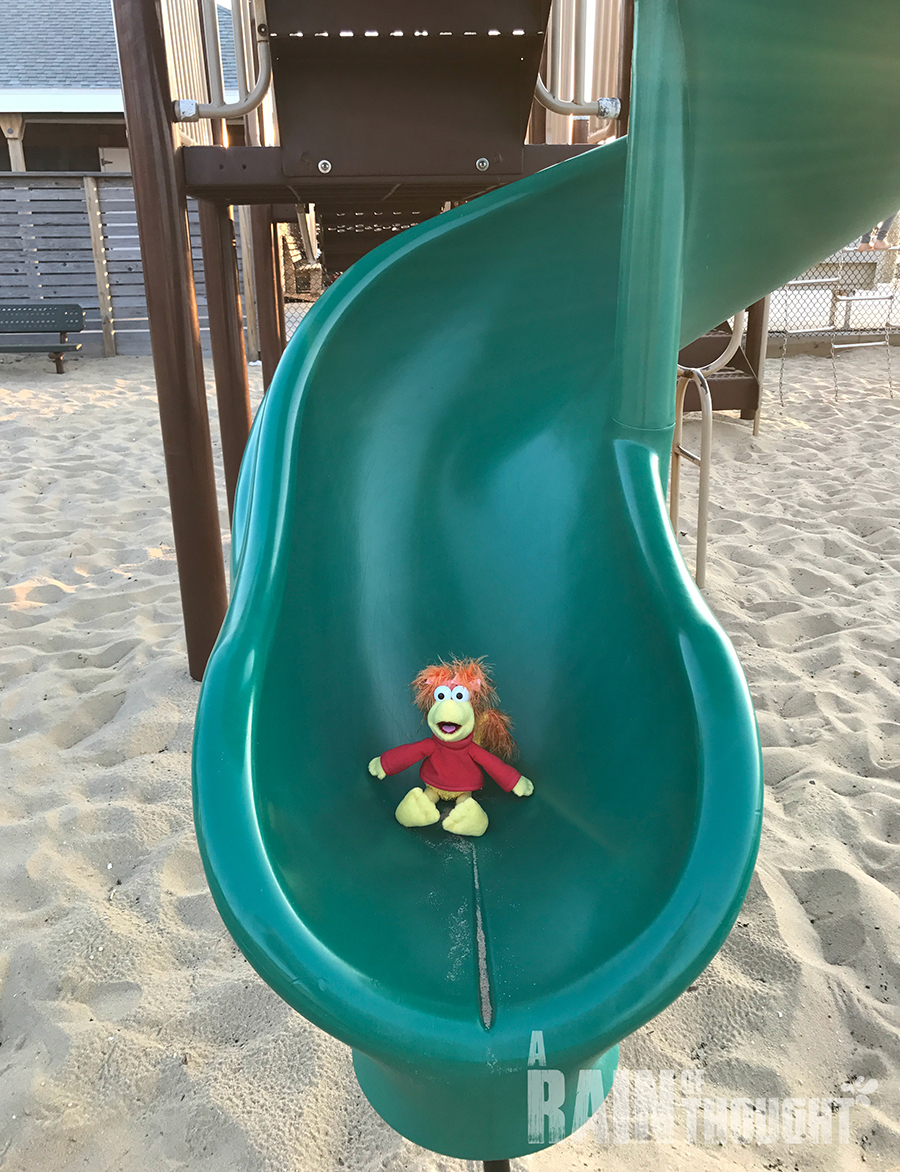 Your little ones will love them too. They are plush and soft and perfect for children ages 3 and over. Bring these colorful and furry creatures out of the Fraggle Rock caves and into your home or onto the playground to slide down the slide and ride the swings.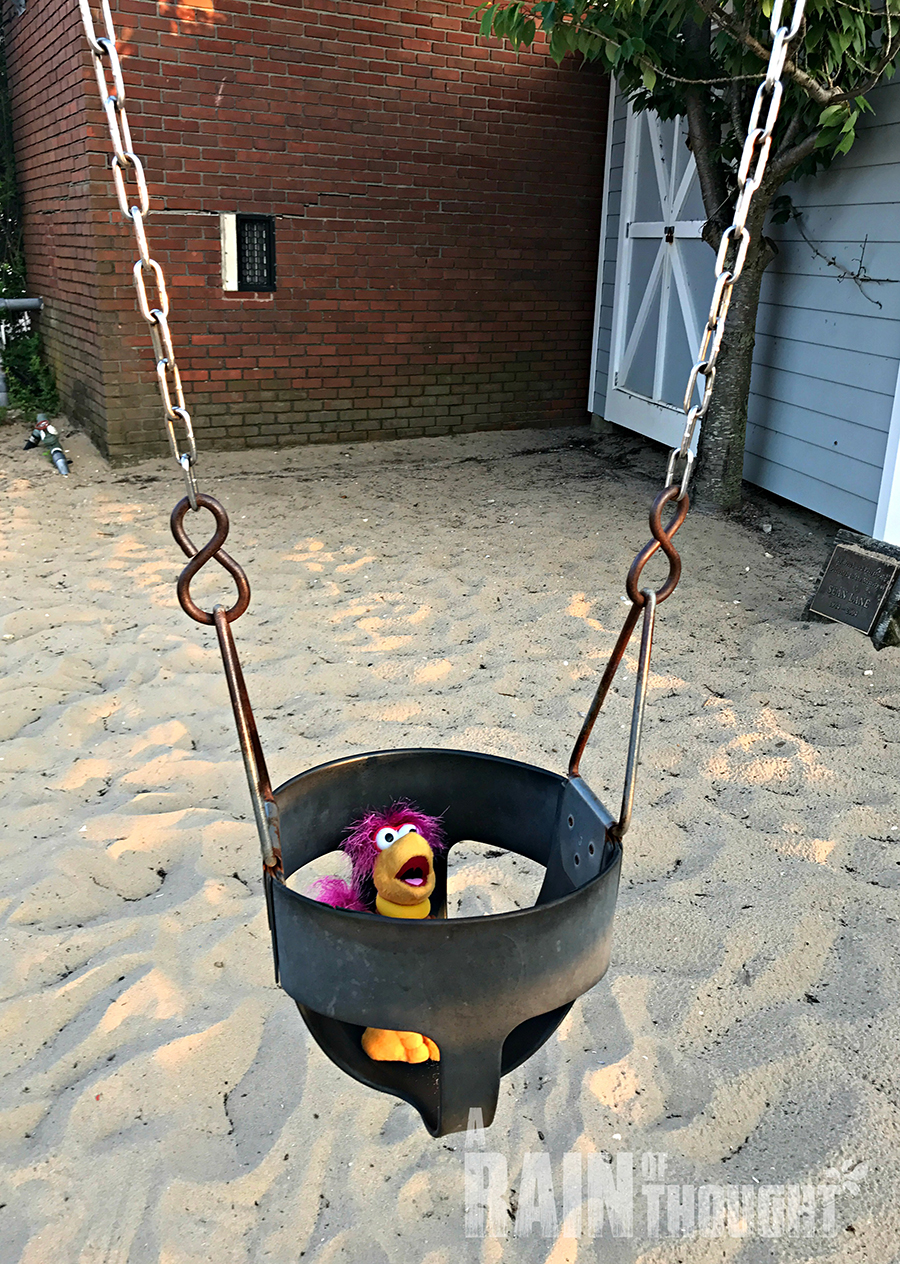 You'll also be happy to know that they are still dancing their cares away as you can see in the photos they were having a blast posing for the cameras.
You can get your very own Red and Gobo to create your own adventures at Amazon, Target, Toys"R"Us and wherever else cool toys are sold!
Now let's finish checking out Red and Gobo's Fraggle Rock Vacation on Fire Island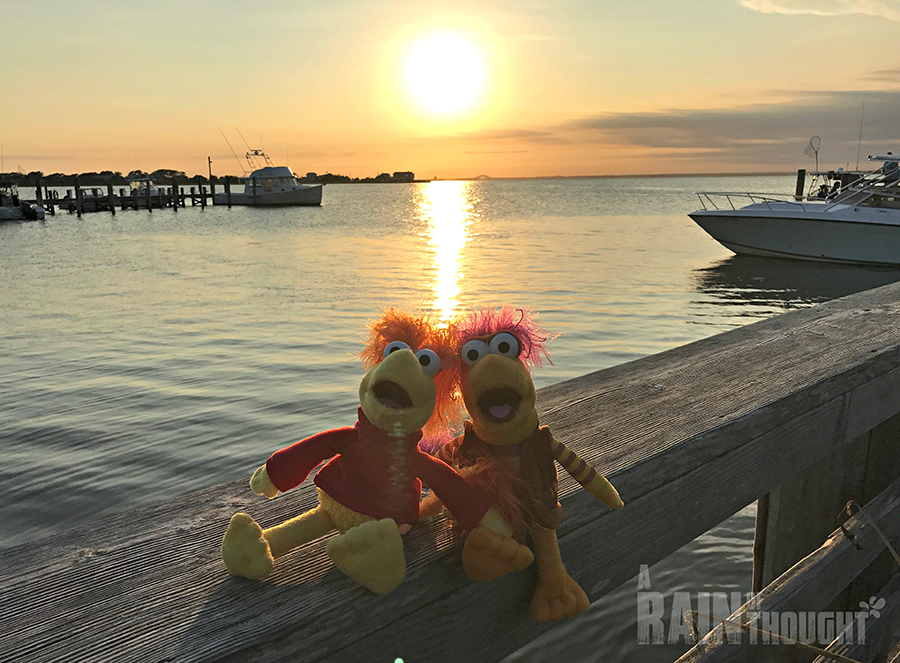 Red and Gobo taking in the infamous sunset on the bay at Fire Island, NY