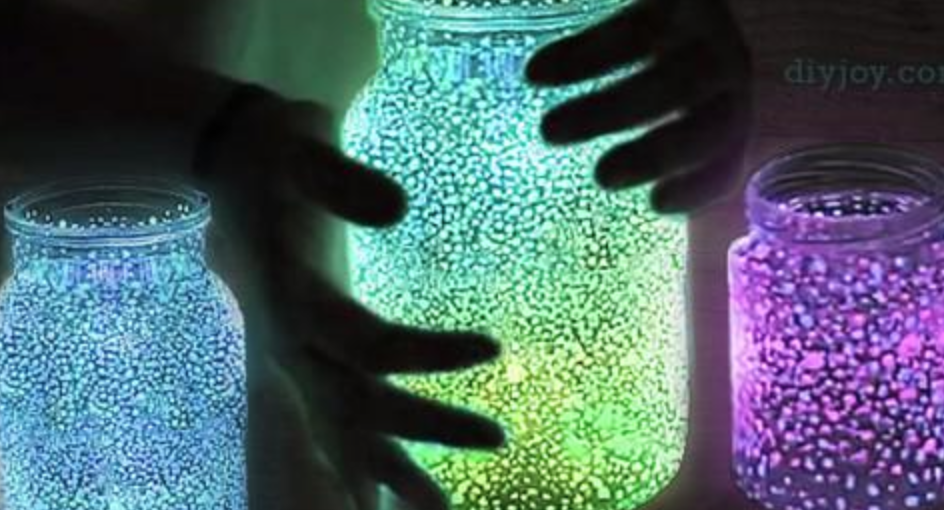 Image Credit DIYJOY.com
Here's a fun wonderful summer project that is very easy to do, and that kids will really enjoy – making Fairies in a mason jar!    It can be done one of two ways – one requires an adult to create for the children to enjoy, and the other requires adult supervision:
Method 1 (Adult Assembly Only):
Materials Needed:
A clear jar with a lid
Several Glow sticks or Glow bracelets/necklaces
Scissors
Rubber Gloves
Step 1: Take the glow stick (or bracelet) and while wearing colored gloves, break the glow stick so that it activates.  Then carefully, open or cut open the glow stick and pour the contents into the clear jar.  Be careful as you are working with chemicals and glass.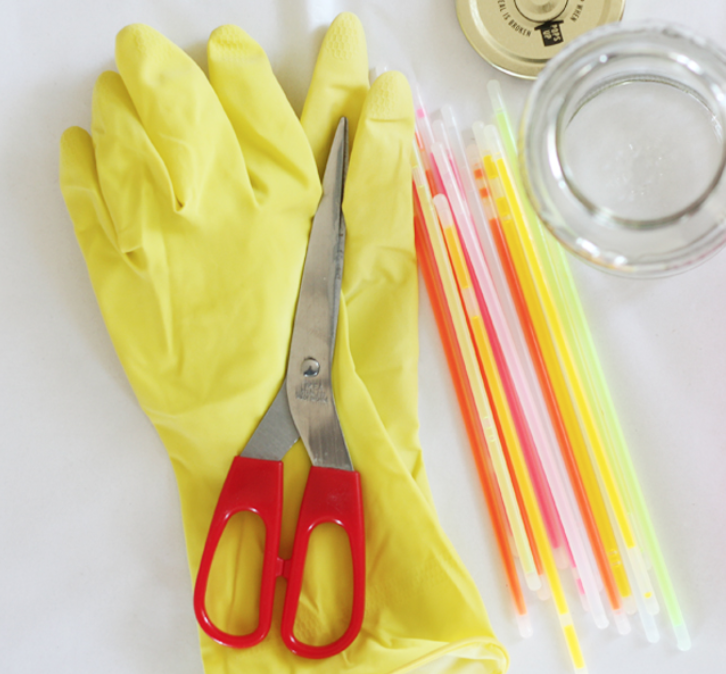 Step 2: Close the lid on the jar and shake the jar until the contents are all over.
Step 3: Turn off the lights and watch your jar glow!
Fun and easy, unfortunately this method will expire as soon as the glow in the glow sticks dies out.  For a more child friendly, and longer lasting method try method 2.
Method 2:  (Children can help under adult supervision) Provided by DIYJOY.com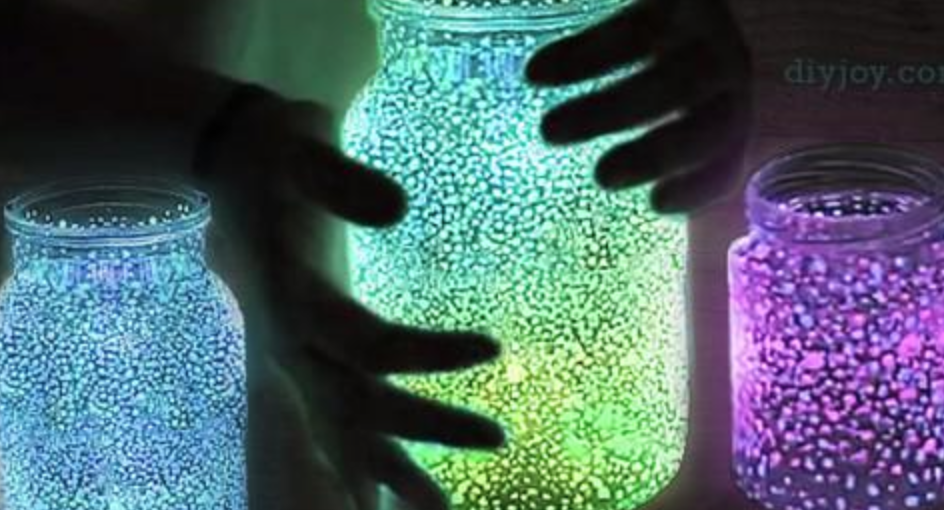 Materials Needed:
Clear jar
Glow in the Dark Paint (Several Colors – pinks, purples, yellows, greens work great)
Paintbrush
Glitter
Step 1: Paint dots on the inside of your jar with the glow in the dark paint by painting little dots.  Start with the bottom of the jar and work your way up to the top.  Make sure you clean your brushes before switching colors for a more realistic look, and vary the size and color of your dots often.  Cover the entire inside of the glass with small dots of the glow-in-the-dark paint.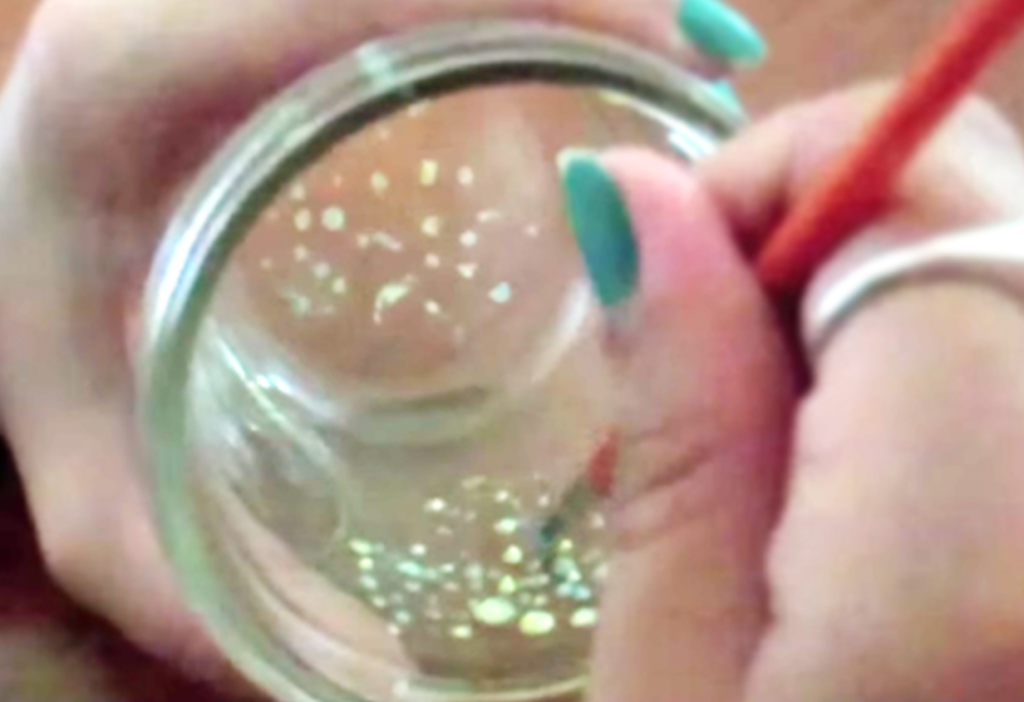 Step 2: Put your jar in the sunlight to activate the glow paint and so that it dries.  The paint needs to soak up the UV rays in order to shin it's brightest.   When the jar starts to fade, leave it out in the sun again to recharge!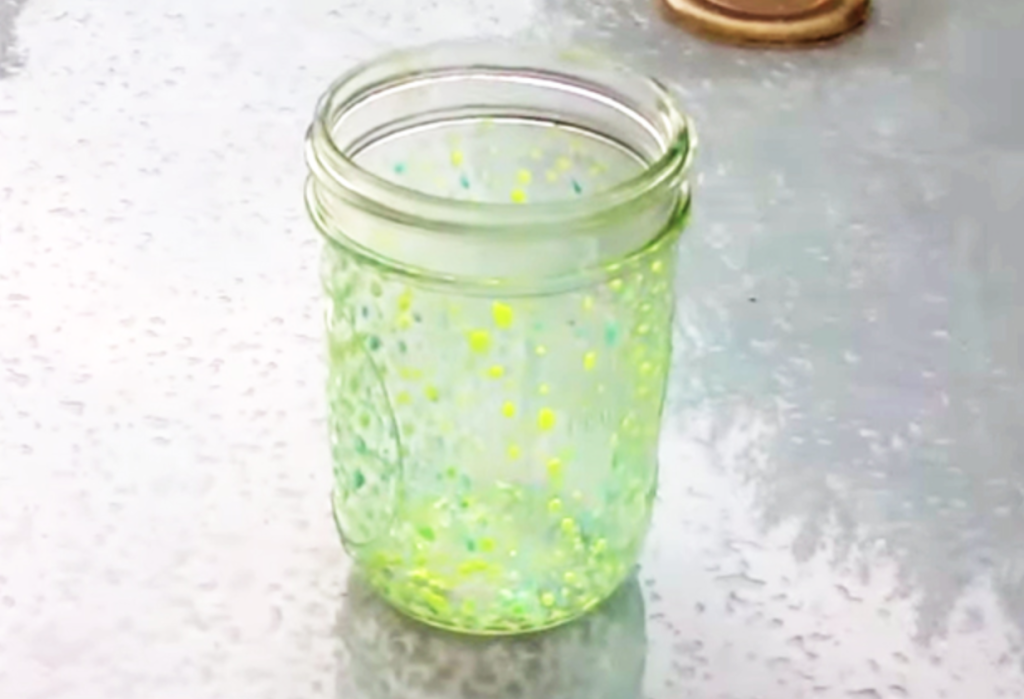 Step 3: For an added touch you can decorate the top of the jar with paint or glitter.  View outside in the dark and watch your Fairy Lantern glow!