It's up to you to save the planet and galaxy, or maybe just avoid those pesky ghosts with the new Tiny Arcades! The most iconic arcade video games are back in a size that will fit in the palm of your hand! The screen size is less than 1.5 inches and the overall cabinet sizes are 4×2 inches. Each Tiny Arcade comes with the complete gameplay, full-color, hi-res screen, authentic game sounds, joystick and two control buttons in a backlit arcade style cabinet. No coins or small change is needed!
Go back in time with Tiny Arcade. All the original gameplay you loved in the 80's are back… at your fingertips!
Buy On Our Amazon Store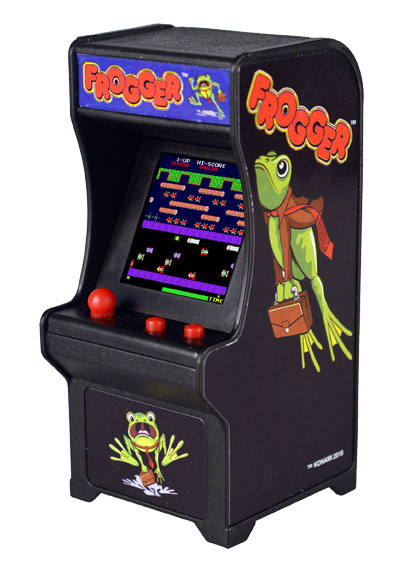 Tiny Arcade Frogger
An arcade golden age classic, Tiny Arcade Frogger is addicting and a must-have game for those long commutes. Players must guide Frogger from the bottom of the screen to the home at the top by hopping along perilous roads and rivers.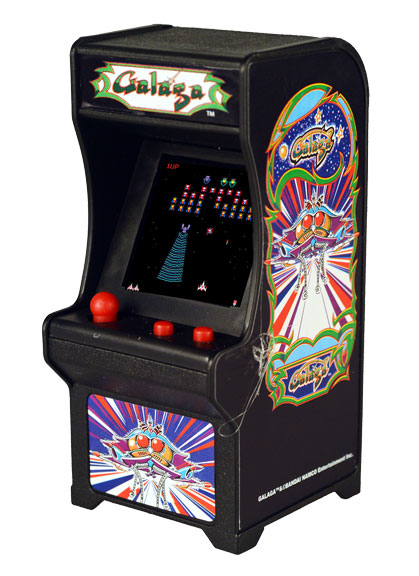 Tiny Arcade Galaga
It's the return of the alien invasion! The sequel to Tiny Arcade Galaxian is coming to a home near you with Tiny Arcade Galaga. You must board the spaceship and vanquish those aliens who will try to take over the spaceship.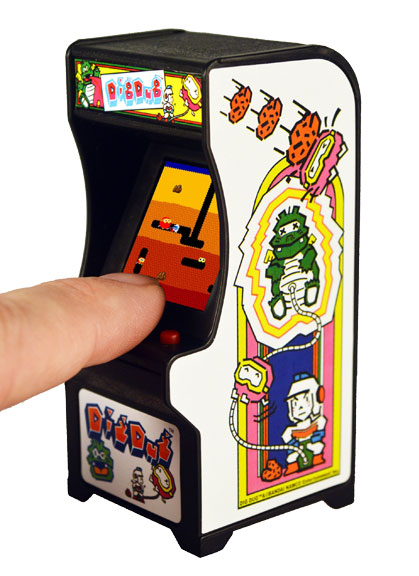 Tiny Arcade Dig Dug
Have you got what it takes to help Dig Dug dig tunnels through the dirt and eliminate the Pookas and Fygars with Tiny Arcade Dig Dug? The further down you dig the more points you get when you kill the enemies. A game where you can make your enemies explode or throw rocks on them. It's totally tubular.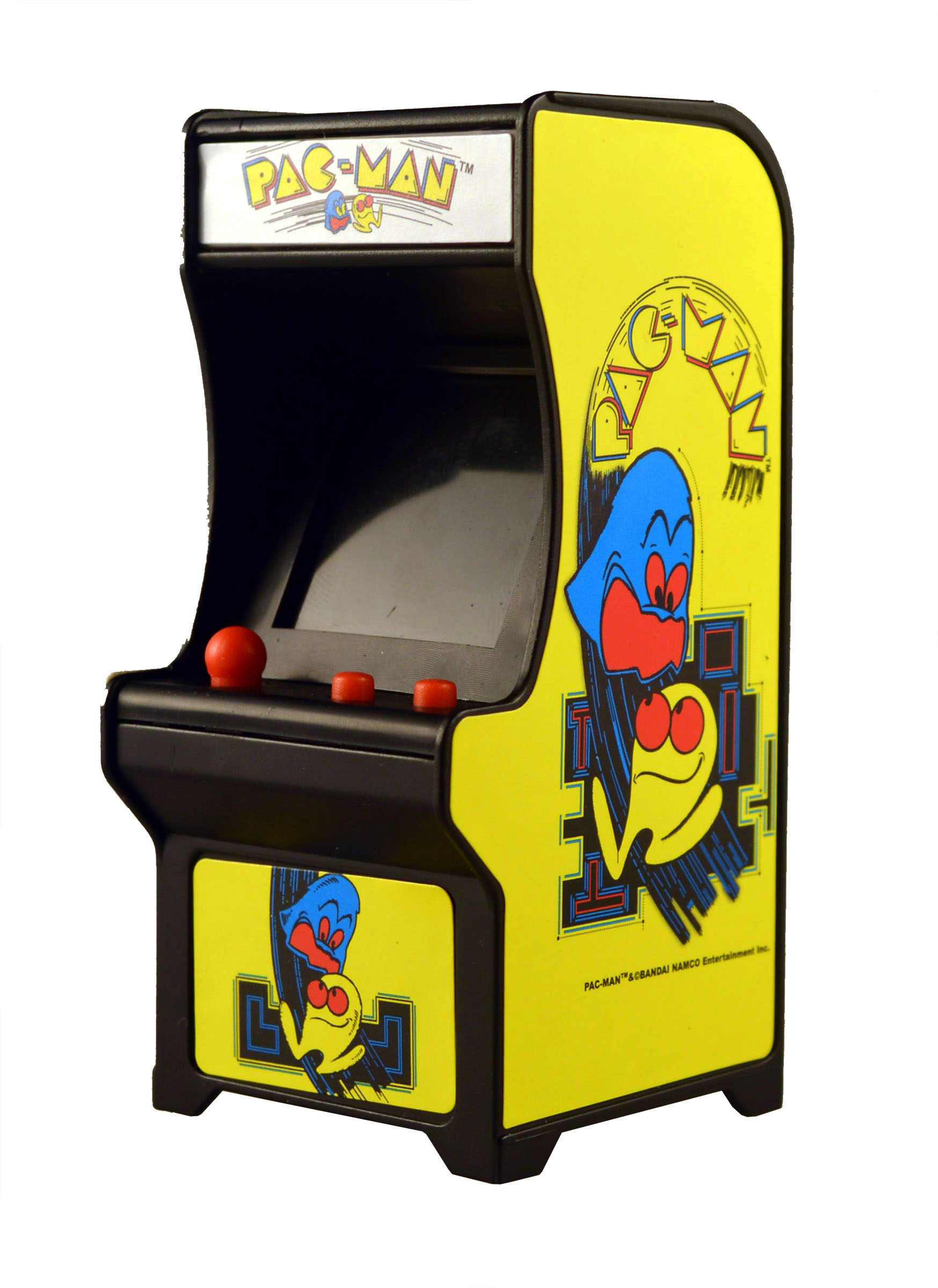 Tiny Arcade Pac-Man
Waka Waka Waka! Grab the most iconic and popular arcade game, Pac-Man in its tiniest size ever! Be sure to control Pac-Man through the maze, eating all the pac-dots along the way. Be careful, Blinky, Inky, Pinky and Clyde are always just around the corner.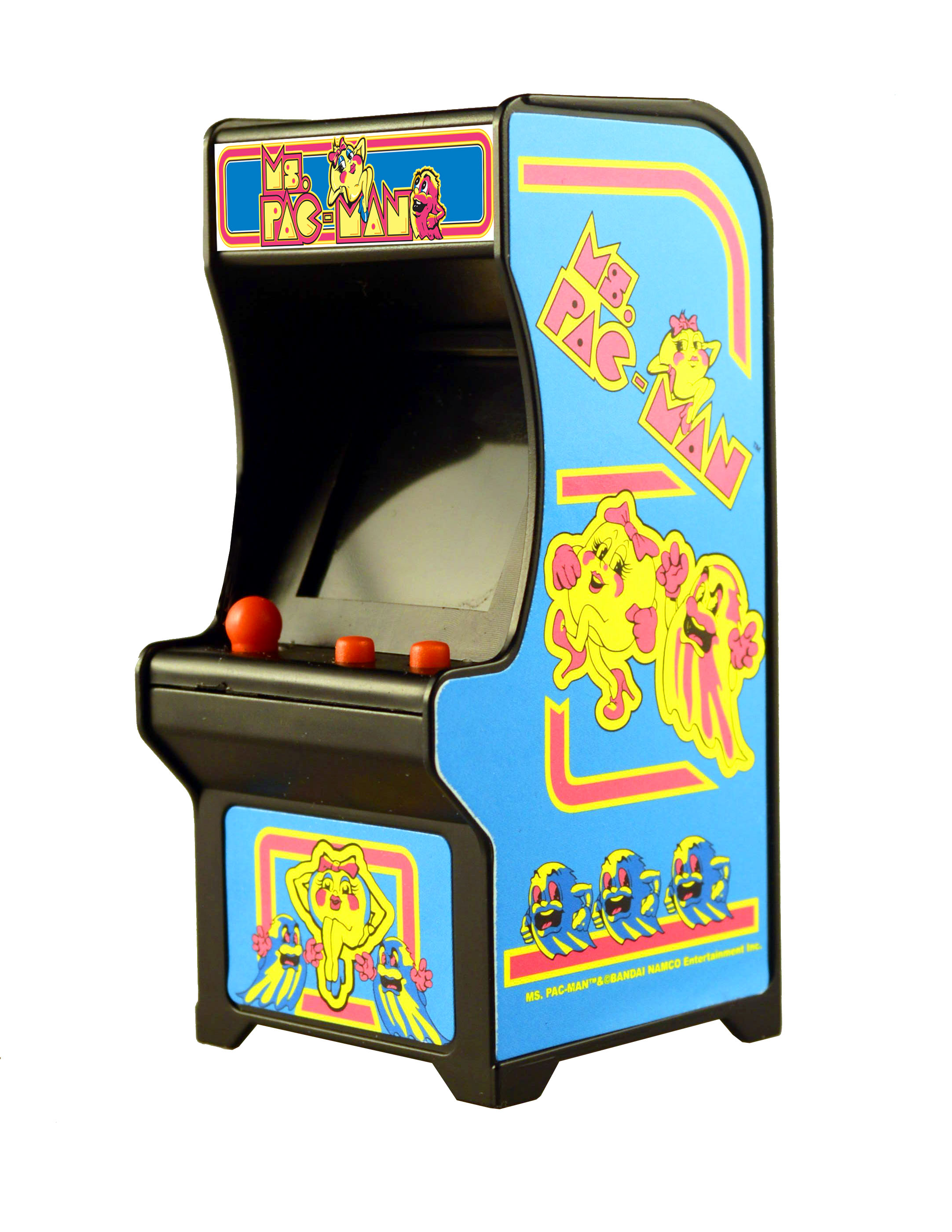 Tiny Arcade
Ms. Pac-Man
The much loved sequel to Pac-Man, Ms. Pac-Man and her iconic bow are now part of the Super Impulse Tiny Arcade collection! This fully functional game lets you direct Ms. Pac-Man to her source of nutrients and escape those pesky ghosts.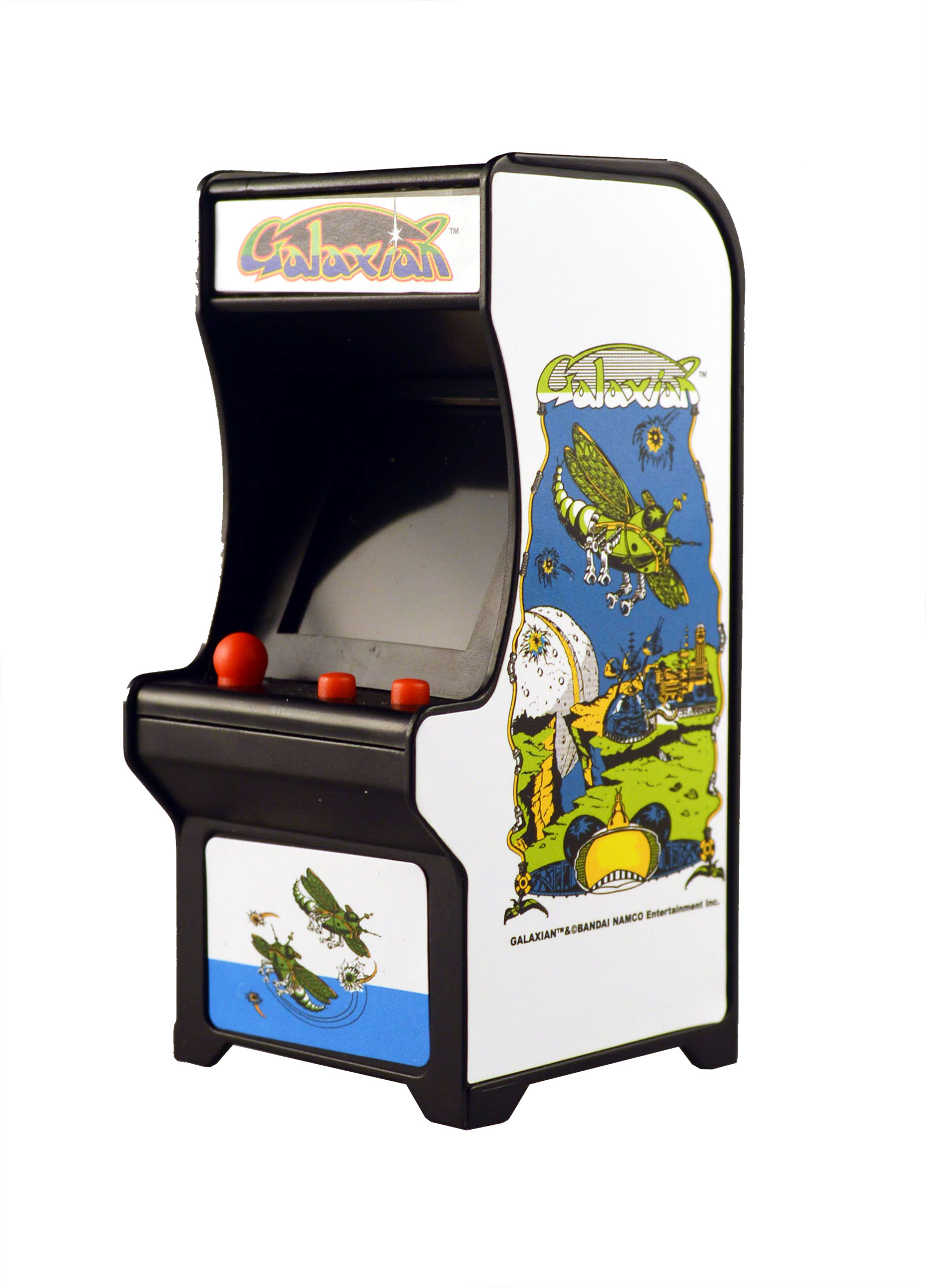 Tiny Arcade Galaxian
Quick! You are being attacked by a swarm of alien armies! Play Tiny Arcade Galaxian to fend them off and save the galaxy. The universe is depending on you and size doesn't matter!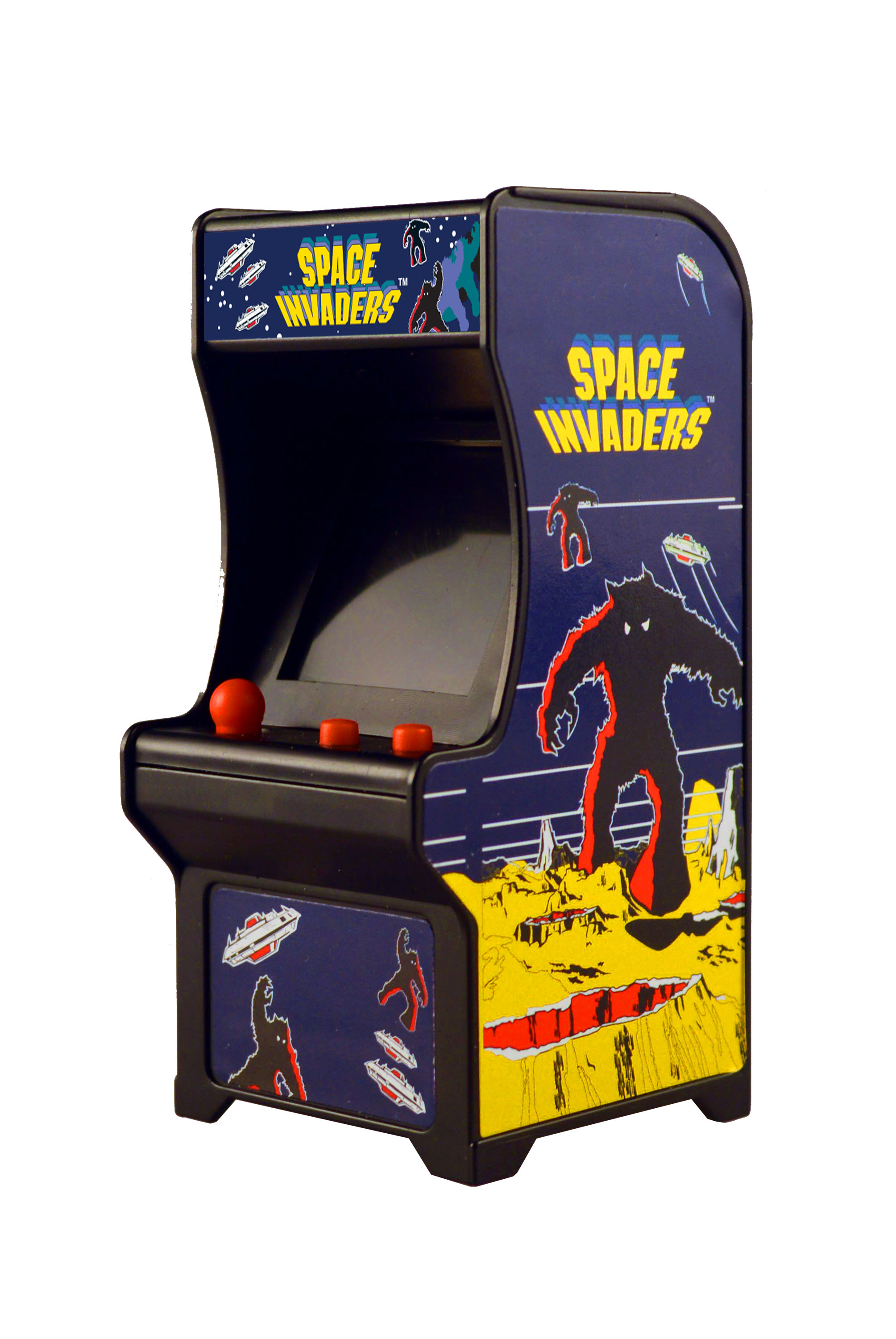 Tiny Arcade Space Invaders
Space Invaders are here and they're smaller than ever! Use the tiny buttons to fire at swarms of extraterrestrials to prevent the alien invasion and defend the planet!