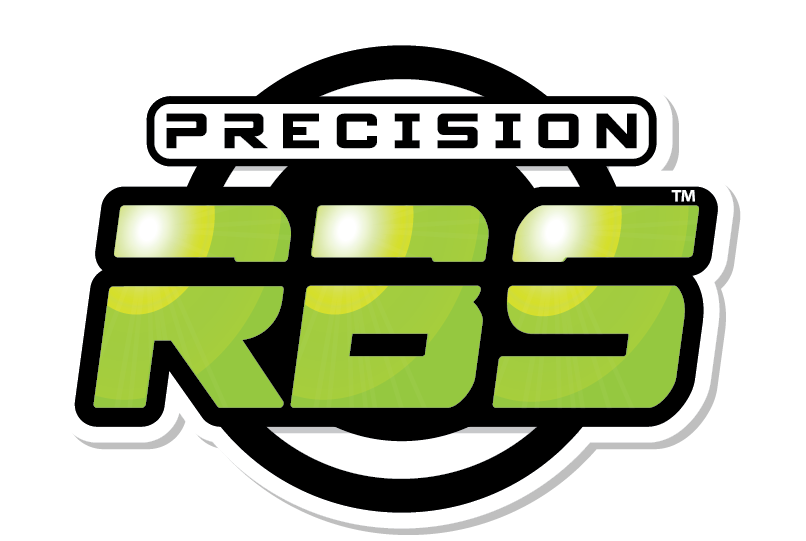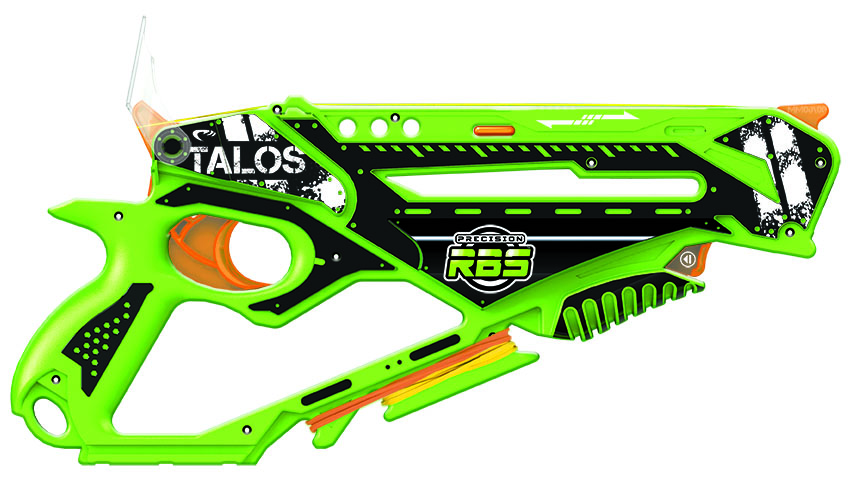 The lightweight Talos holds up to 12 rubber bands in two sizes, launches up to 30 feet and includes a built-in extender for even more power when you need it. It's perfect for quick, smooth action.
The adjustable barrel length enables small and medium bands.Looking for quick, agile action, Talos is the one.
Ages 8+.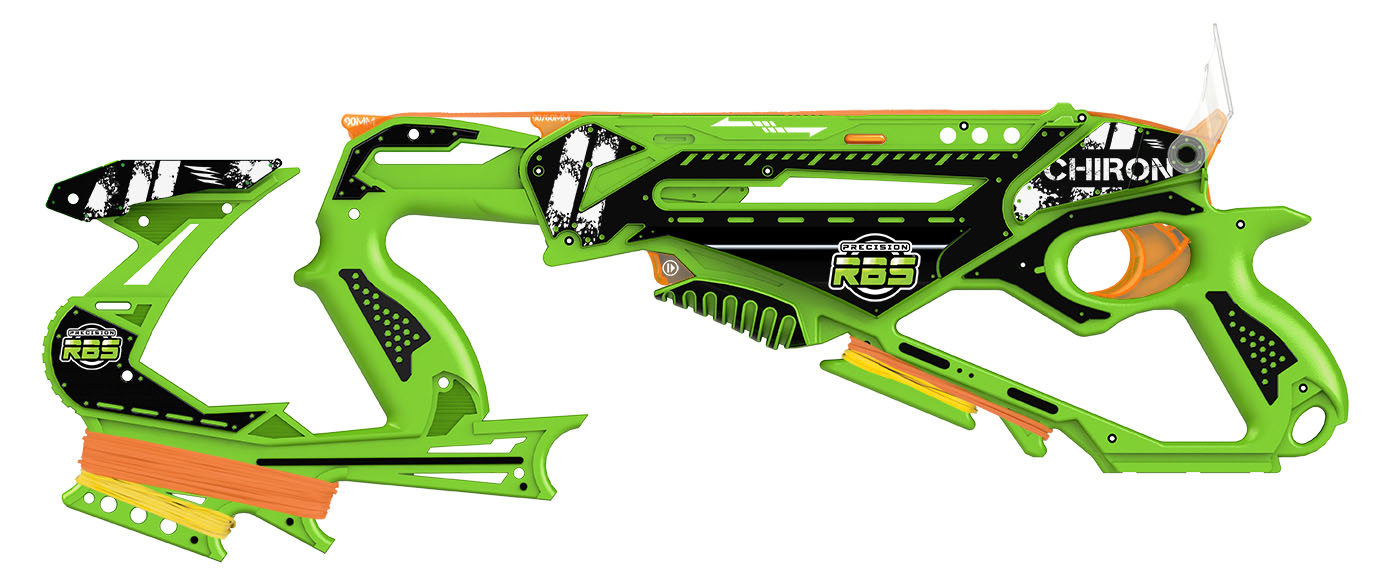 The Chiron has storage for up to 100 rubber bands, so you'll never run out of ammo! Chiron's unique design has a quick-loading clip for rapid reloading, and a release option to separate into 2 completely different RBS Shooters, including a hand launcher for any size band.
Looking for high capacity for extended battles, choose Chiron.
Ages 8+.


Nothing surpasses the Hyperion: pinpoint accuracy and extended range – 50 feet downfield! Capacity to hold three different band sizes, with extra side storage. Plus, Hyperion has an unbelievable BURST feature and can launch 14 bands AT ONCE! Insane power! The other guys don't stand a chance.
Hyperion breaks down for easy storage.
Looking for multiple round firing, you'll dominate with Hyperion.
Ages 8+.