Precision RBS
Precision RBS is the most innovative line of rubber band launchers EVER! They're like nothing you've ever experienced!
RBS delivers intense fun – with more ammo, more power, and more on-target accuracy. Meets all safety requirements!
Precision RBS is the next evolution Rubber Band System.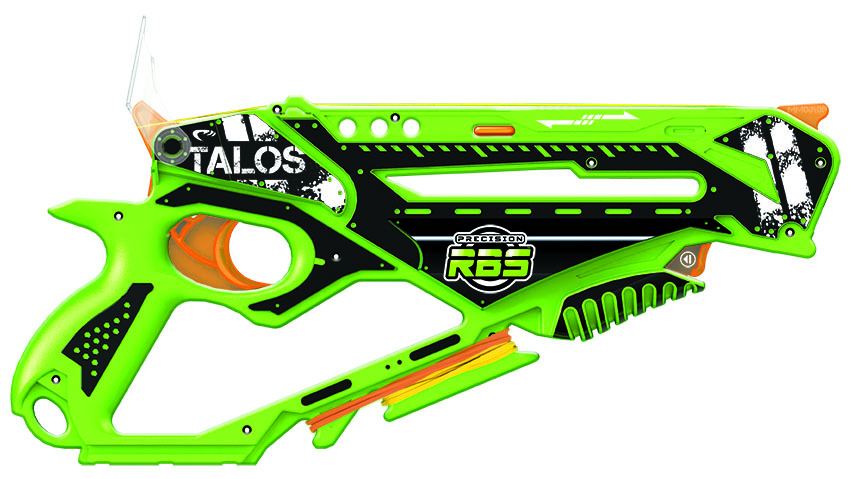 The lightweight Talos holds up to 12 rubber bands in two sizes, launches up to 30 feet and includes a built-in extender for even more power when you need it. It's perfect for quick, smooth action.
The adjustable barrel length enables small and medium bands. Looking for quick, agile action, Talos is the one.
Ages 8+.