Minis-in-Minis Collectibles with Tiny Minis Inside! 
Minis-in-Minis Sugar Buzz is an innovative new toy line of miniature collectibles with a sweet twist.  Each mini collectible has tiny minis inside! It's sure to give mini collectors a kick, bring back sweet memories, and make you feel like a kid in a candy store! Start collecting now!
These are miniature collectible replicas (not real food).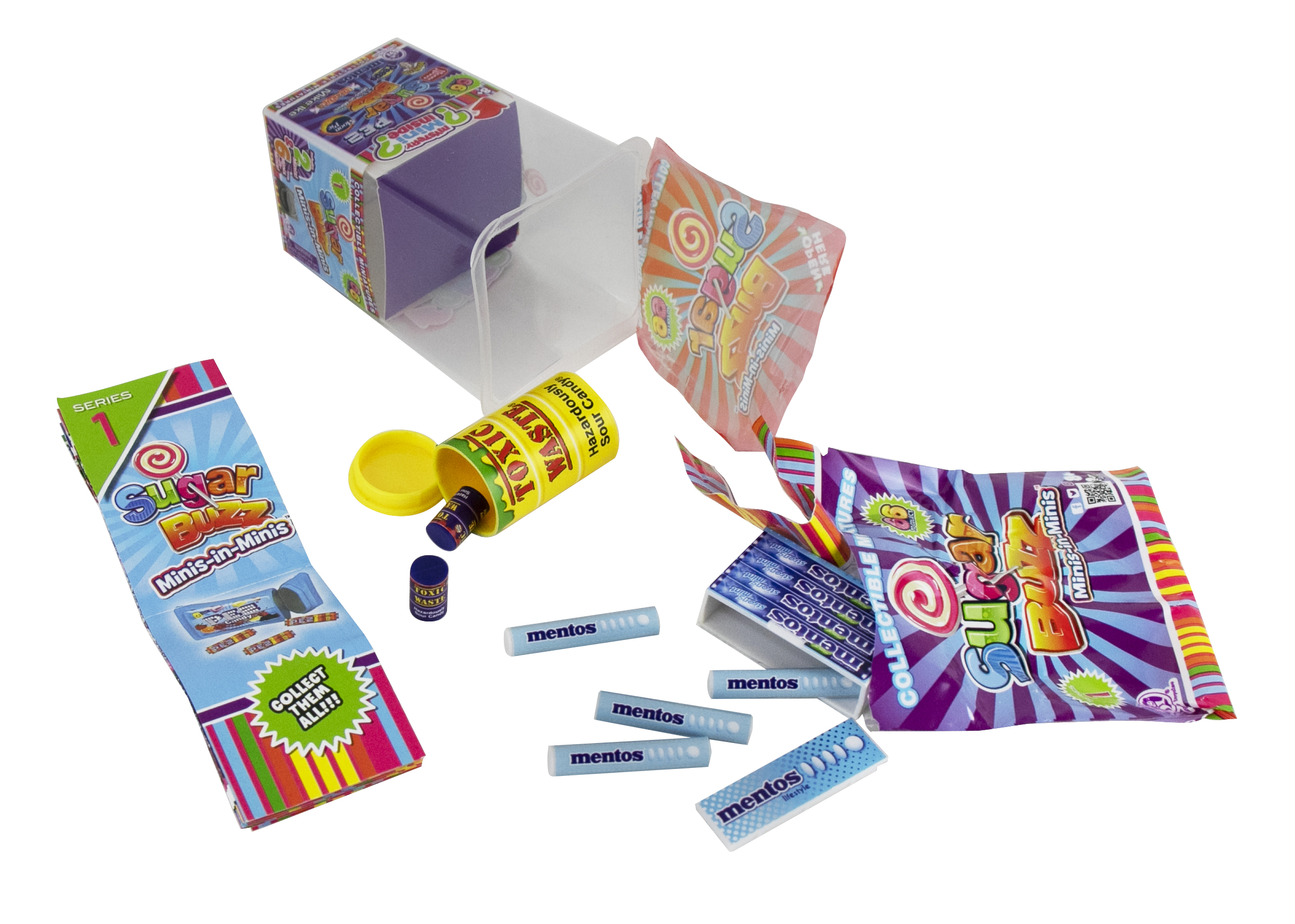 Minis-in-Minis™ is like no other mini collectible toy line, with tiny minis inside!
Featuring the most iconic, beloved confectionery brands around. Discover favorites like Toxic Waste, Ring Pop, Peeps, Mike and Ike, and so much more!
Collect 66 in Series 1, including rare colors! Discover 8 Inside! 2 Minis and 6 Minis-In-Minis!
Collect and display all your favorite brands…Sweet!
For ages 8 and up
Click on image to view and download.